Public Strategy Consultants
Since 2004 providing strategic advice for better public decisions.
Strategic advice to address public decisions

Strategic consulting and support on legislative and public affairs

In-depth knowledge of the public decision making process
Services for Decision and Action
Online Legislative Matrix
Strategic Legislative Consulting
Public Affairs Consulting
Workshop "Legislative Decision-Making Process: How is a law made in practice?"
We are inspired by actions framed in the highest standards of ethics, integrity and public and private transparency.
Energy – Water – Electronic Payments – FINTECH – Television – Consulting Firms in strategic communications and crisis management.
Lawyer from Universidad Católica de Chile and Master in Public Administration from Harvard, 20 years of experience in public policy. Former President of the Chilean Transparency Council, Professor of Parliamentary Law, Legislative Process, Lobby Regulation, Transparency, Access to Information and Protection of Personal Data.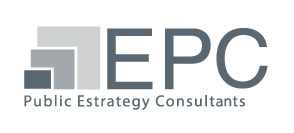 San Sebastián 2750, oficina 902, Las Condes, Región Metropolitana 7550151, Chile
 asesoria@estrategiapublica.cl